#otd1945.06.03


A Kibbutz Called Buchenwald
On 3 June 1945, 16 Jewish survivors left Buchenwald and moved to an estate in Egendorf near Weimar. Just a few days earlier, in the precarious situation of the Buchenwald DP Camp, they had resolved to establish a kibbutz hakhshara.
The agricultural training commune was to provide them a means of leaving Buchenwald on the one hand, and preparing for emigration to Palestine on the other. In the collective kibbutz diary, the entry on their departure of 3 June reads as follows: "The concrete road takes us away from the caserns, the watchtowers, the SS quarters; on this road […] we are heading directly for our new life: We are all determined to follow this road, and it must lead us straight to a place of our own […]; this road must lead us to Palestine."
The Buchenwald survivors took furniture, household items, and food with them to Egendorf. What the near-fallow estate lacked for collective life they obtained with help from members of the American military. Jewish soldiers donated money to purchase tools and equipment. The survivors solved their transport problems by borrowing a tractor from Buchenwald. By the following week, the group already had more than 30 members.
The mostly young men and women regarded their kibbutz as a way station. Their aim was to create a temporary home for themselves and other Jewish displaced persons regardless of political and religious convictions. They hoped to be able to leave Europe soon and forever.
A week before Thuringia became a part of the Soviet occupation zone in accordance with the Allied agreements, the kibbutzniks moved to Hesse. On 24 June 1945, some 50 of them set up a life for themselves on the Gehringshof estate near Fulda.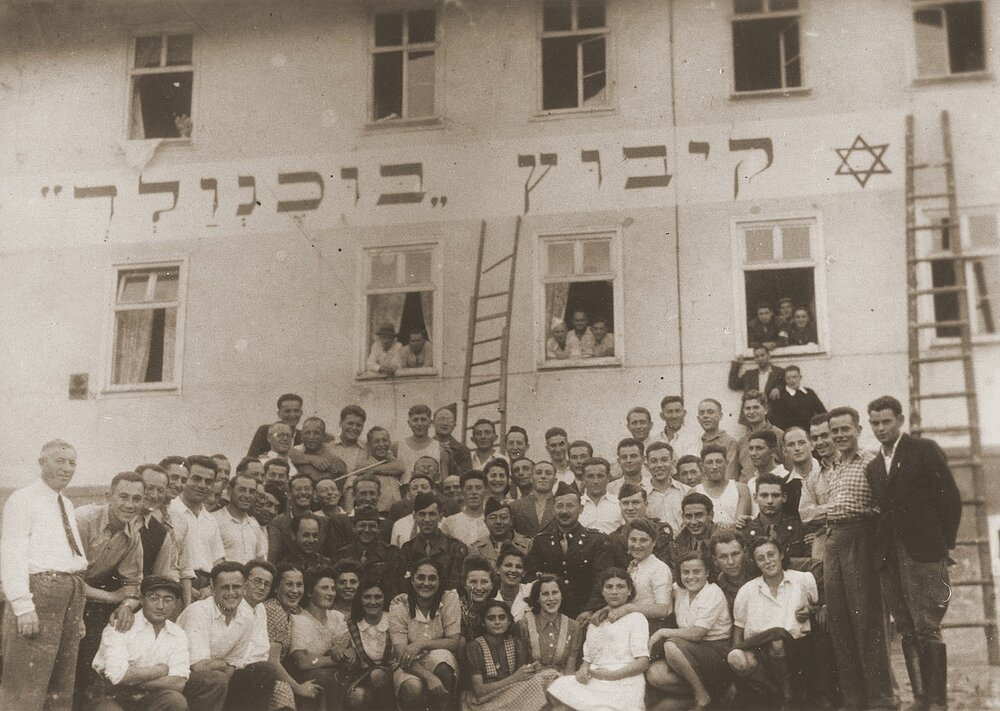 The kibbutz grew quickly despite "many problems and differences", co-founder Artur Posnanski recalled in an interview in 1992. "People came from all sides. This person had a cousin, that person had a relative, that person had heard about it. And the begging to stay was great." The majority of the new members came from the Bergen-Belsen DP Camp. The kibbutzniks shared not only the experience of the concentration camps, but also that of discrimination and ostracization in the pre-war period. They had all lost loved ones in the Shoah. A number of them had already dreamed of founding a kibbutz in "Eretz Israel" before World War II.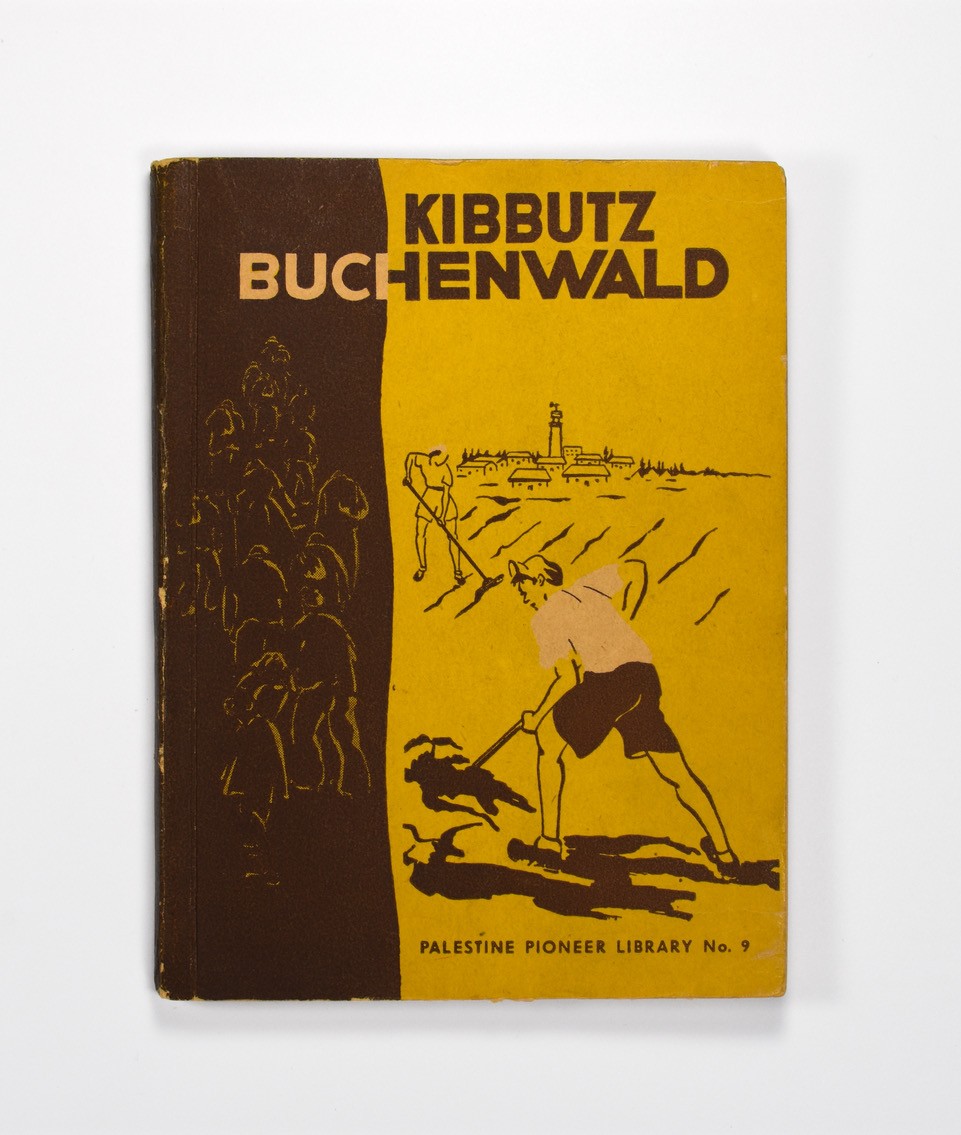 In late August 1945, an initial Kibbutz Buchenwald group left the Gehringshof for Palestine. There they further expanded the commune. They called it "Buchenwald" in memory of the many years of suffering. In 1954 the name was changed to Netzer Sereni.
(Ronald Hirte)
Sources:
Interview with Artur Posnanski, August 1992 (http://collections.ushmm.org/search/catalog/irn502821, accessed 10 May 2021).
Meyer Levin (ed.), Kibbutz Buchenwald: Selections from the Kibbutz Diary, Tel Aviv, 1946.