Youth in the Camps Buchenwald and Mittelbau-Dora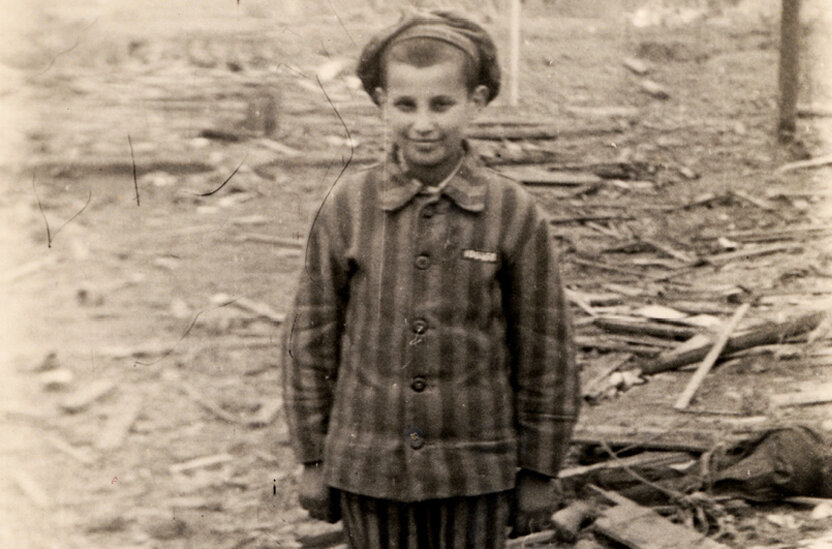 Even before the war, there were a few adolescents imprisoned in the Buchenwald concentration camp. From the spring of 1944, the SS brought many children and adolescents from the extermination centres and forced labour camps in the east to Buchenwald and Mittelbau-Dora. A number of young people from western Europe were also brought to Buchenwald by the SS. In December 1944, a third of all Buchenwald inmates were under the age of 21; the proportion of children and adolescents in the subcamps for women was twice as high.
The survival of these underage prisoners, like that of the adults, depended on whether they could carry out forced labour. Hundreds of young Jews, Sinti and Roma who were 'unable to work' were sent on death transports to Auschwitz by the SS. Around 2,000 children and adolescents died in Buchenwald and Mittelbau-Dora, victims of exhaustion, disease, beatings and execution.
Their fate is commemorated in an online exhibition developed by students from FSU Jena in cooperation with the Buchenwald and Mittelbau-Dora Memorials Foundation. The jugend-im-kz.de website went online on the anniversary of the liberation of the Buchenwald and Mittelbau-Dora concentration camps.
Online exhibition by the University of Jena and the Buchenwald and Mittelbau-Dora Memorials Foundation
10:00 Uhr
09 April: Opening - Online exhibition