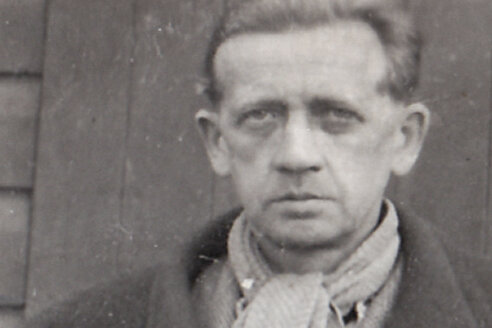 Live stream via liberation.buchenwald.de
Wolke und Walzer ('The Cloud and the Waltz', or Oblak a valčík in the original Czech) is an epic novel worthy of rediscovery. It was published in 1976 but not translated into German until 2015. The author Ferdinand Peroutka (1895–1978) was a liberal democrat who was an influential journalist between the wars and friend of the Czechoslovakian president Masaryk. He was imprisoned in the Buchenwald concentration camp from 1939 to 1945. In 1948, Peroutka emigrated from Communist-ruled Czechoslovakia to the USA where, among other things, he worked as director of the Czech division of Radio Free Europe.
'The Cloud and the Waltz' is a harrowing and enlightening panorama of National Socialist terror during World War II. The novel starts in occupied Prague and follows various people into the abyss of war and the Buchenwald concentration camp. Peroutka manages to present the activities and experiences of perpetrators, victims, followers, members of the resistance, waverers and opportunists equally – without moralising or whitewashing. Austere prose, crystal-clear observation and biting wit give rise to memorable scenes of the conditia humana in times of war.
The first outlines for 'The Cloud and the Waltz' (which was originally a play) were written by Peroutka shortly after his liberation in Buchenwald. He was summoned by the Americans to testify to the crimes of the SS; on 23 April 1945, he stood before the former SS command headquarters as witness number 102.
Literary performance based on the novel of the same name by Czech author and Buchenwald survivor Ferdinand Peroutka, with Sibylle Canonica, Philipp Otto, Nadja Robiné, Sebastian Kowski and Dirk Sobe (piano)
19:30 Uhr
Live stream via liberation.buchenwald.de from the Foyer of the Deutsches Nationaltheater Weimar