Commemoration of the 77th anniversary of the liberation of the Buchenwald concentration camp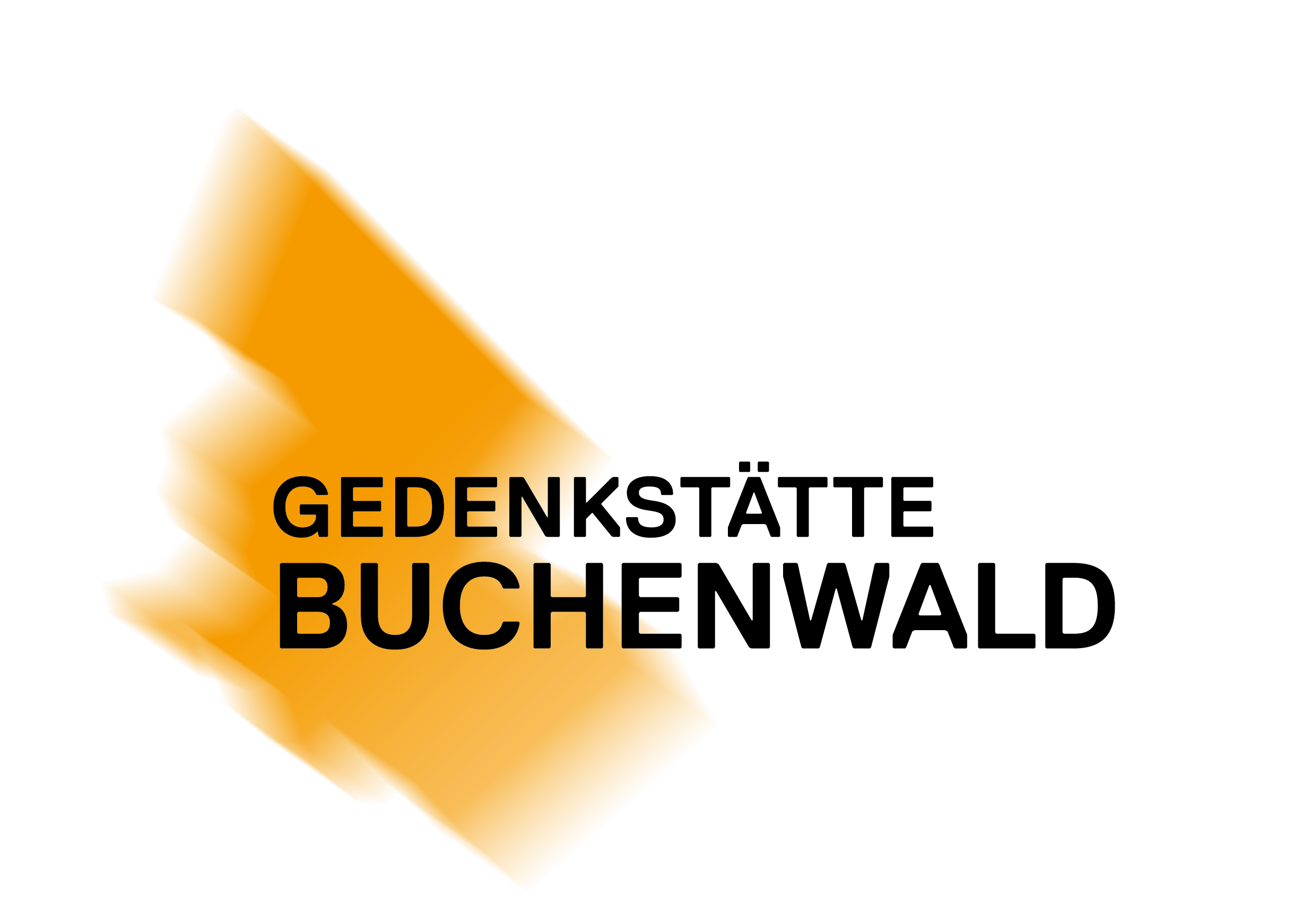 Commemoration of the 77th anniversary of the liberation of the Buchenwald concentration camp
Commemoration event, Sunday, April 10, 3:00 p.m., Buchenwald Memorial, former roll-call square
When soldiers of the 3rd U.S. Army reached the Ettersberg near Weimar at 11 a.m. on April 11, 1945, the remaining SS guards began to flee after skirmishes with the U.S. Army. Around 3 p.m., resistance groups of political prisoners took control of the largely intact camp with about 21,000 surviving prisoners. On April 19, 1945, former political prisoners organized the first commemoration for those who were murdered. The declaration read out in several languages ended with the "Oath of Buchenwald":
"The building of a new world of peace and freedom is our goal.
Prior to this, the SS had continued to drive prisoners on so-called 'Todesmärsche' until the early morning hours of April 11. In all, the SS had imprisoned more than 275,000 people from over 50 countries from the camp's founding in July 1937 until its liberation. About 56,000 people were murdered by the SS in Buchenwald and its 139 subcamps or met their deaths as a result of poor living conditions, starvation and disease.
Together we want to commemorate them on the 77th anniversary of the liberation.
Sunday, April 10, 2022, 3:00 p.m., former roll call area of ​​the Buchenwald concentration camp
Welcome:
Prof. Dr. Jens-Christian Wagner, Director of the Buchenwald and Mittelbau-Dora Memorials Foundation
Naftali Fürst, Representative of Israel of the International Committee Buchenwald-Dora and Commands (IKBD)
Speeches:
Dr. Josef Schuster, President of the Central Council of Jews in Germany
Vasile Nussbaum, Representative of Romania of the IKBD, Survivor of Auschwitz und Buchenwald
On the future of memory
Tom Turel, Israel and Lena Sarah Carlebach, Germany
Reading out the passage from the "Oath of Buchenwald", which Boris Romanchenko renewed in 2015 at the commemoration of the 70th anniversary,
Representatives of civil societies from Russia, Belarus and Ukraine
Wreath Laying Ceremony
An event organized by the Buchenwald Memorial in cooperation with the International Committee of Buchenwald-Dora and Commands (IKBD)
Commemorative event of the Buchenwald and Mittelbau Dora Memorials Foundation and IKBD
15:00 Uhr
Former roll call square, Buchenwald memorial