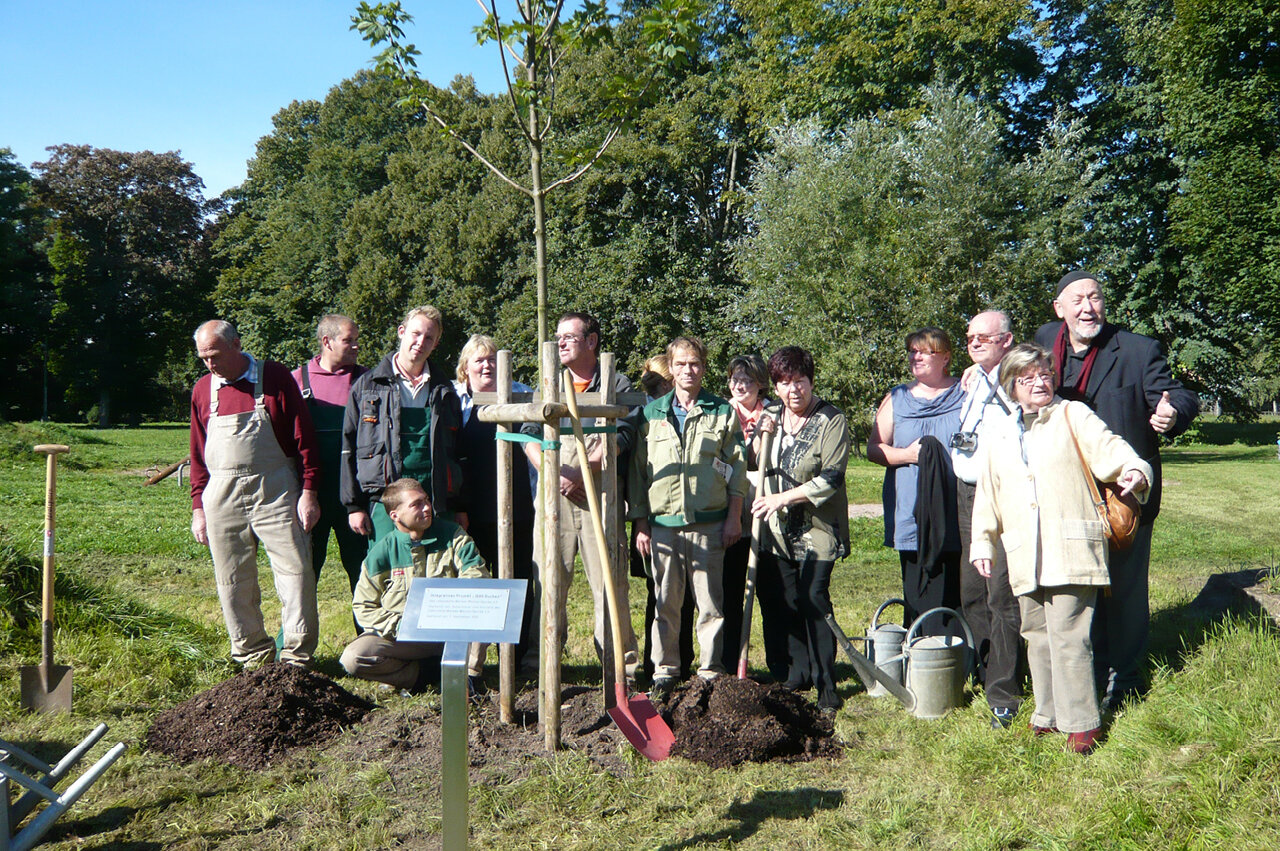 To mark the 76th anniversary of the liberation of the Buchenwald concentration camp, relatives and friends of former prisoners are planting 20 lime trees along Schwabsdorfer Weg near Denstedt in memory of their deceased loved ones as part of the '1000 Beeches' inclusive commemoration project. The symbolic planting on Schwabsdorfer Weg will be filmed along with words of welcome by Thuringian Prime Minister Bodo Ramelow; Professor Jens-Christian Wagner, Director of the Buchenwald and Mittelbau-Dora Memorials Foundation; and Anne-Marie Descôtes, Ambassador of France to Germany.
The video will premiere on 11 April at 3:00 p.m. on the website of the Lebenshilfe-Werk Weimar/Apolda e.V. https://lebenshilfewerk-weimar-apolda.de/gedenkprojekt-1000-buchen/
An accompanying booklet and other information will also be available on the website.
The Lebenshilfe-Werk Weimar/Apolda e.V. is a charitable organisation. It launched the '1000 Beeches' inclusive commemoration project during Weimar's tenure as the Cultural Capital of Europe in 1999. Since then, people with and without disabilities have planted trees together along the route taken by Buchenwald prisoners who were forced by the SS to march in the direction of Flossenbürg concentration camp in April 1945. Many of the trees are located on familiar streets and rural roads. A visible path of living memory is thus being created tree by tree.
63rd tree-planting event for the '1000 Beeches' inclusive commemoration project
15:00 Uhr
online video premiere